Is the training suitable for public sector staff?
There can be a misconception that management in the public sector is a bit behind the private sector, that the private sector is more effective and successful in managing their team and producing results. 
However, anyone who works in the public sector knows just how important strong leadership and management skills are in creating productive teams. In recent years, we have seen a huge increase in attendees on our QQI Effective People Management course from the public sector. 
Now more than ever, it is hugely important that management and leadership teams within this sector have strong communication, management and interpersonal skills. Our course will ensure that your learners have all of the tools and skills, as well as the confidence, to increase motivation & productivity while showing real returns to the organisation. 
We have delivered our Effective People Management course to delegates from some of Ireland's largest public sector organisations including the HSE, the Health & Safety Authority, and the Houses of the Oireachtas. 
If you have any questions, feel free to contact one of our team today.
Related Posts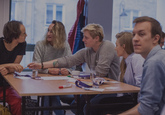 Inhouse Management Training | Everything You Need To Know
Effective People Management Training • Management • Management Training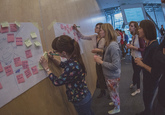 QQI Effective People Management | Online vs. Classroom Course
Effective People Management Training • Management • Management Training
QQI Effective People Management Certification | Everything You Need To Know
Effective People Management Training • Management • Management Training