What are the differences between QQI Supervisory and QQI Effective People Management?
Management and Supervision are two very different and very important functions of productive and successful business. 
Those in management are responsible for making significant decisions on what the team does: its purpose, functions and role, and for making commitments and decisions that may require business sign-off. Managers have a significant, external focus (to the business outside the team), whereas a supervisor has the more internally focused task of implementing the manager's decisions through the work of the rest of the team. 
Once a decision is made on what to do, supervisors have a significant role in deciding how to do it; how to achieve the goal set out by the manager. Supervisors often perform the same kind of work that the rest of the team do; managers have different tasks that they complete every day, they may occasionally join in with the team's work or in helping to find resolutions to bigger issues. 
As such, the kind of training that is needed for these roles can have very different goals, although many learning outcomes would be the same; how to motivate your team, how to communicate with your team, how to manage performance etc. 
QQI Effective People Management 
Our QQI Effective People Management course will provide both managers and supervisors with all of these skills and more, building your confidence in your ability to be a truly effective and successful member of a management team.
QQI Supervisory Management 
And while the QQI Supervisory Management course will include much of the same content, where it differs is that it is solely focused on motivating and supervising one team rather than giving a more well rounded approach to management. 

Source: Berkeley | QQI 
Related Posts
QQI Effective People Management Training | Everything You Need To Know
Effective People Management Training • Management • Management Training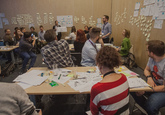 QQI Effective People Management | Skills & Career Opportunities
Effective People Management Training • Management • Management Training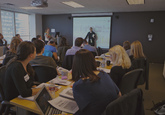 QQI Effective People Management | Differences between DCM and other providers
Effective People Management Training • Management • Management Training